Our "What's On My Ballot" tool allows you to preview your ballot, fill out a mock ballot, and learn more about candidates and ballot measures in your region.
Enter your information to get a preview of who and what will be on your ballot in the November 7, 2023 election.
Stream "Speak Up" by Eric Bellinger
We teamed up with GRAMMY-nominated singer, songwriter and producer Eric Bellinger to release an original record as part of Hip Hop Caucus' Respect My Vote! 2022 midterm campaign. The song is part of a larger trend of "movement music" — anthems designed to give a raw and uncompromising voice to social justice movements.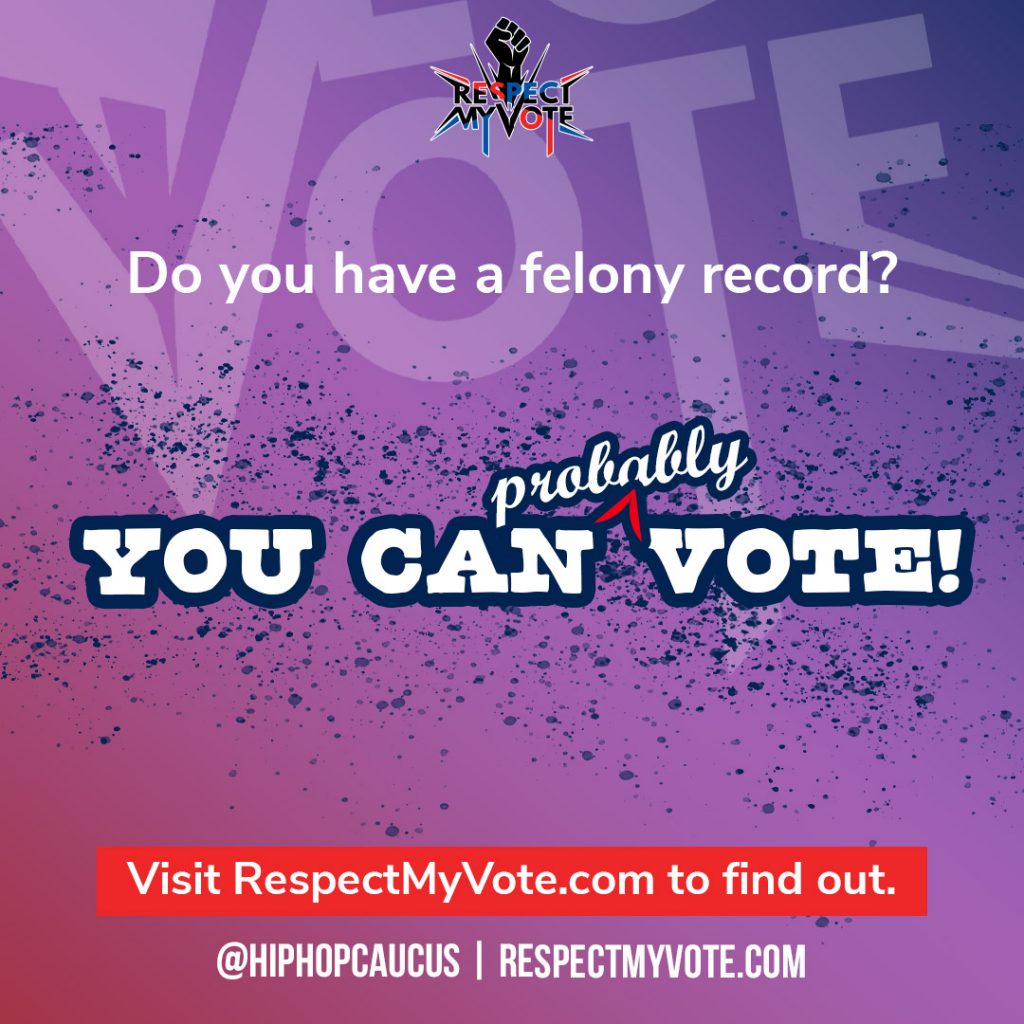 Free the Vote for Returning Citizens
The biggest voting myth out there is that if you have a felony on your record you have lost your right to vote forever.
This simply isn't true.
Although each state has slightly different laws, in most cases if you have a felony record, you can vote. We've created a simple tool to help determine your eligibility to vote.
We will vote, we will organize, we will create the world in which we want to live.
Voting is one of the most critical ways to exercise our power. When we align voting with speaking out, marching, advocating for policy, and coming together in community, we can affect change in the laws and systems that govern our society.
Do not let anything come between you and the ballot box this November. We're here to help you each step of the way.
Register to vote. If you are already registered to vote, pledge to vote and join our team of volunteers  to help encourage others to vote this November.
Respect My Vote! for policies that build our communities up, that protect our lives and our health, that save our planet, and that are fair, equal, and just.