Access to the ballot, and more specifically equal access to the ballot for all people, is a key value in American democracy. That value is being threatened by the more than 300 voter suppression bills in 48 states that are being considered, which includes 22 laws that have been enacted in 14 states.
We have the power to change this.
Building on the momentum of the 2020 U.S. elections, we must continue the massive rejection of systemic oppression and voter suppression in our lifetime. No matter how future elections go, we pledge to make sure EVERY vote counts. That includes the rights of formerly incarcerated citizens. That includes the rights of first-time voters, our Indigenous family and every eligible Black and Brown voter.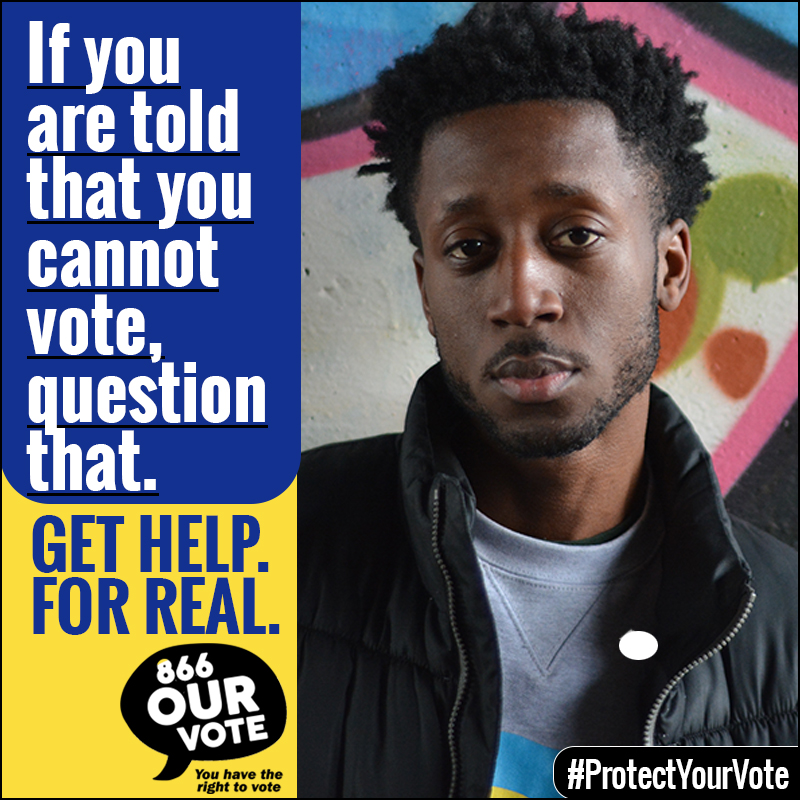 We will vote, we will organize, we will create the world in which we want to live.
Voting is one of the most critical ways to exercise our power. When we align voting with speaking out, marching, advocating for policy, and coming together in community, we can affect change in the laws and systems that govern our society.
Do not let anything come between you and the ballot box this November. We're here to help you each step of the way.
Register to vote. If you are already registered to vote, pledge to vote and join our team of volunteers  to help encourage others to vote this November.
Respect My Vote! for policies that build our communities up, that protect our lives and our health, that save our planet, and that are fair, equal, and just.